Motor Protection Devices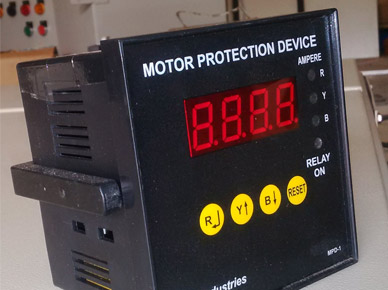 A M.P.D is the latest technology which has a takeover over old thermal relays and other old fashioned relays which lacked in quality and sensitivity. Its features were modified with the upcoming of Electronic relays which provides protections over many parameter and faults. MPDs are the new innovation of all the Electronic relays found in the market. MPDs come up with many benefits which have served till now and will serve in future. We have developed this MPD after many research and development after proper observation by experienced professionals of Electrical Fields.
Our MPDs have following Benefits:
Sensitivity, Digital online measurement, User friendly Design with Display & keypad, Easy Fault Display, Sales & Service easily available, Life is comparatively more etc.